Tom  Bear's books are available on Amazon.com. Most are available in both paperback and Kindle eBook formats. You can click on each individual book's Amazon link below or you can go to Tom Bear's author page at Amazon.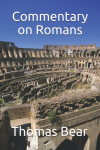 Commentary on Romans: On the cover of this book is a picture of the ancient Roman Colosseum that still stands today. In its early years, many Christians were killed in the Colosseum while thousands of Roman citizens watched from the stands. Most likely, some of these Christian martyrs had heard the book of Romans being read to them years before they laid down their lives for Jesus. Paul wrote the book of Romans to help establish them in the faith and to prepare them for the day of their death. He warned them that unless they held fast their confession firm to the end, they would not inherit eternal life. Their willingness to die for Jesus in the Colosseum proved that their faith was genuine.
     Jesus and His Apostles taught that to inherit heaven, a person must be willing to lose his life for Jesus. The Christians to whom Paul wrote were serious. They knew that if they confessed and continued to confess their allegiance to Jesus, it could cost them their lives. Paul's letter helped them to count the cost and to learn gospel truth that could propel them to their ultimate goal of eternal life with Jesus.
     In the twenty-first century, many Christians assume that as long as they keep going to church and continue to hold tightly to the Apostle's creed, they will inherit heaven. They lack the sense of urgency and seriousness that can prepare them for intense persecution. The book of Romans can reignite their faith if it is properly understood. This commentary was written to show what it means to live by faith with a greater sense of urgency, just as Jesus and His Apostles intended. To view a sample, (on Romans chapter 6), click this link.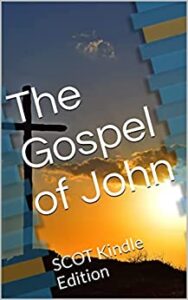 SCOT Giant Print Gospel of John for evangelism
–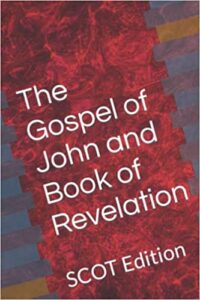 SCOT Gospel of John and Book of Revelation for Evangelism
–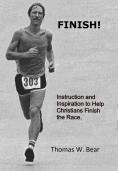 Finish!  Inspiration and instruction to help Christians endure to the end (and endure they must!)
–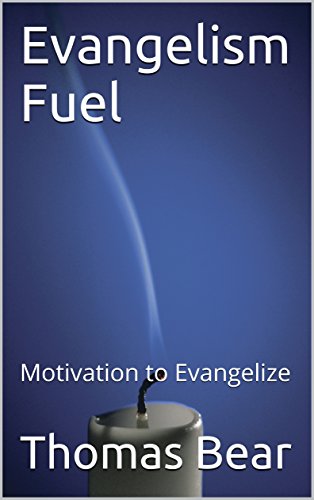 Evangelism Fuel- Motivation to Evangelize:  Comprised of a series of inspirational articles to motivate Christians to evangelize.   75 pages in paperback version.
–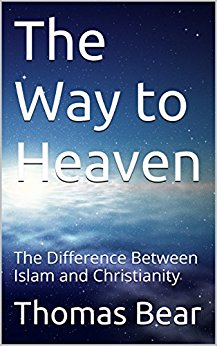 The Way to Heaven- The Difference Between Islam and Christianity: This book was written to teach Muslims the gospel. It is an excellent gift for any Muslim who is open to learning the true Gospel of Jesus Christ. 75 Pages in paperback edition
–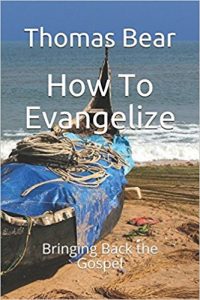 How to Evangelize  (Bringing Back the Gospel):  This book teaches how to evangelize according to the New Testament Pattern. 150 pages in paperback version
–
–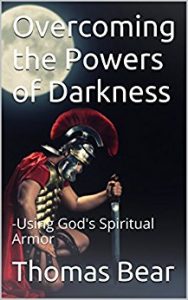 Overcoming the Powers of Darkness -Using God's Spiritual Armor. This book examines the spiritual principles described in the 6th chapter of the book of Ephesians and provides strong exhortation to increase our desire to live the abundant life that Jesus offers to us. 104 pages in paperback edition
–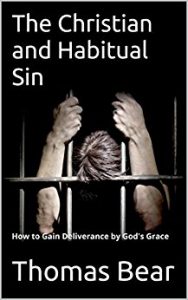 The Christian and Habitual Sin:  How to Gain Deliverance by God's Grace. This book is a helpful counseling tool for pastors and good to give to any Christian struggling with habitual sin. 52 pages in paperback edition 
–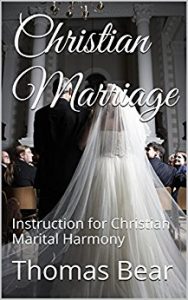 Christian Marriage:  This book provides biblical principles that if applied, will result in harmony in the marriage and glory to God. 50 pages in paperback edition.
–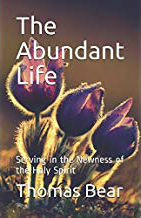 The Abundant Life: Since the time of Jesus, there have been multitudes of Christians who lived extraordinary lives. These were people who lived by faith and tasted of what Jesus called abundant life. If you are like me, you want to experience this glorious life that Jesus offers. This book describes that life and what we must do to lay hold of  it. Topics such as the Christian's relationship to the Law and what it means to live by faith in the power of the Holy Spirit are discussed. The reader is also alerted up front that the path to abundant life includes unjust sufferings and persecutions.
–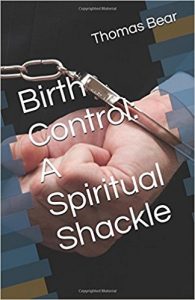 Birth Control: A Spiritual Shackle– Did you know that before the twentieth century, the Protestant Church boldly spoke out against the practice of birth control?  Using six biblical arguments, this book demonstrates that birth control is a worldly practice that violates the marriage covenant and is an attack on the very character of God. 70 pages in paperback version  Click this to see a letter that R.C. Sproul wrote about this book.
 –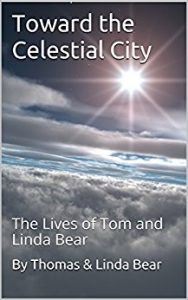 Toward the Celestial City, The lives of Tom and Linda Bear (biography)  165 pages in paperback edition
–
The Gospel Guide to Safe Harbor for your Soul- How to Become a Disciple of Jesus Christ. 130 pages in paperback edition
---
---